The CWA is the largest women's organisation in Australia, all working with the common aim to improve conditions for country women and children. We reach that aim in various ways including lobbying for change, helping in local community, creating a network of support and meeting together in towns and cities.
CWA of NSW is a member of CWA of Australia and the international organisation Associated Country Women of the World (ACWW).
Current membership of CWA of NSW of over 10,000
Approximately 400 branches (including metropolitan, regional, rural and remote areas
Branches are divided into 30 geographical groups
The Northumberland Group is made up of 13 very active branches and extends from the Hornsby District in the south to Morisset in the north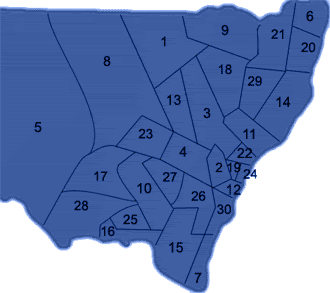 What's Happening in your area.